Memory kits are for people with memory loss, cognitive impairment, or dementia and their caregivers. The kits include flashcards, videos, and instructions designed to give a caregiver an opportunity to engage in conversation about life experiences.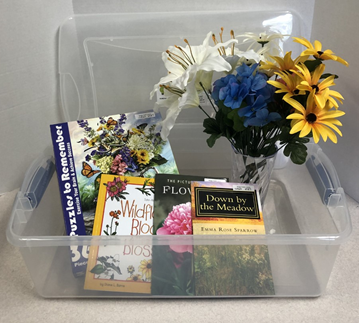 Below are kits that were created by staff at Oregon.
Flower Memory Kit
Beach Memory Kit COMMING SOON!
Toolbox Memory Kit COMMING SOON!
Sewing Memory Kit COMMING SOON!
Below are the topics of the backpacks with links to the vendor's website for more information. These items were purchased with a donation in memory of Marge Farris.