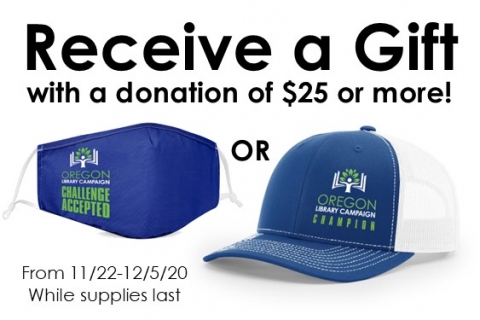 While supplies last, make a new donation to the capital campaign you will get a gift!  You can choose a hat or facemask featuring the Oregon Library Campaign logo.  (Any new gifts of $25 or more are eligible while supplies last!) 
Write your choice (hat OR mask) on your donation form or enter it in the notes field if you donate by credit card.
Thanks to Orange Whip Design for donating the design and Logo Promotions for creating!
Contact Jennifer Endres Way at jway@oregonlibrary.org or 608-835-2322 with questions.
(This promotion was run from 11/23-12/05, but has been extended while supplies last!)