Oregon is planning to build a much-needed new library!  The future home of the Oregon Public Library will be 249 N. Main St. across from Netherwood Knoll in downtown Oregon.  Design of the new Oregon Public Library is still in the conceptual phase. This is very early in the design process in which the broad themes of the function and form are illustrated, but many of the details are still being explored to make our new library warm and welcoming. The vision for the new library will continue to evolve as we explore ways to make it the best fit for our Oregon community.
Below are some exterior conceptual renderings as of 8/19/19 provided by OPN Architects. Please contact Jennifer Endres Way at 608-835-2322 with any questions or comments.
View from Main St. heading south.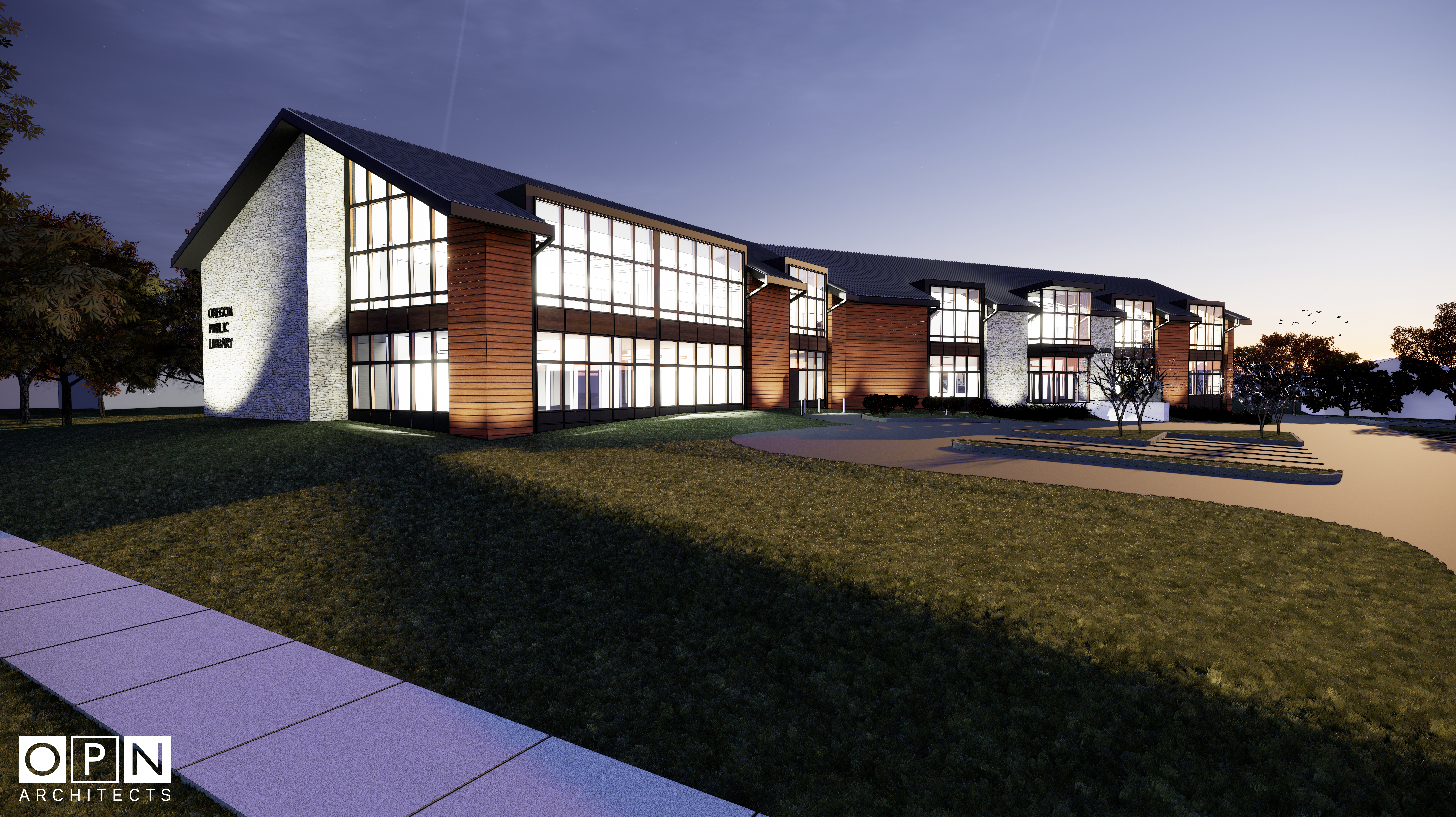 View from Main St. heading south in the evening. 
View from Johnson St. side approaching the building.
View of entrance approaching the building.