We have returned to our pre-pandemic hours. See FAQs for details.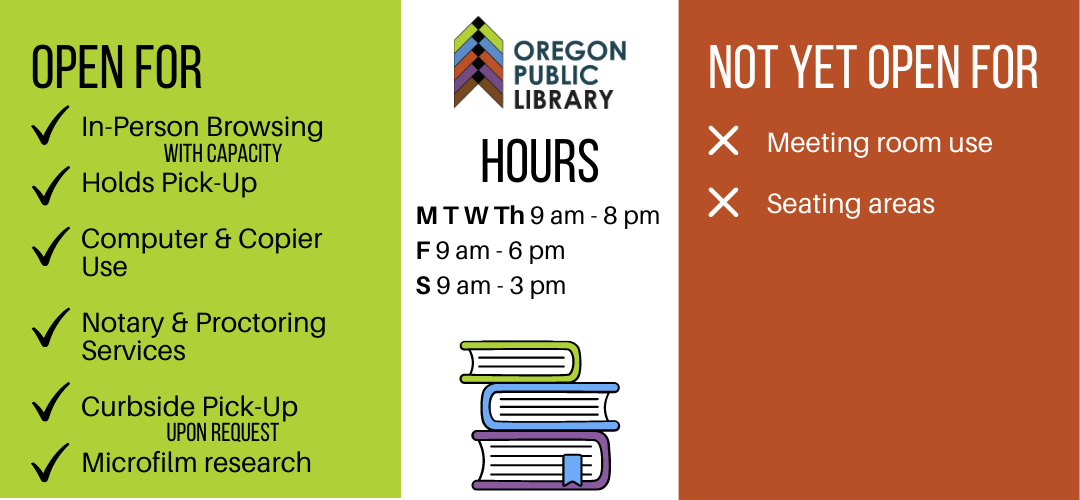 Curbside Pick-Up
No appointment needed! If you have items waiting for you on our holds shelf you may pick them up by giving us a call at (608) 835-3656 when you arrive. 
No Late Fees in 2021!
There will be no overdue fines for items checked out at Oregon Library and returned by December 31, 2021!  Charges for lost or damaged materials will still apply.  Lost charges will appear on your account if an item is more than 4 weeks overdue - that charge will be waived once the item is returned.