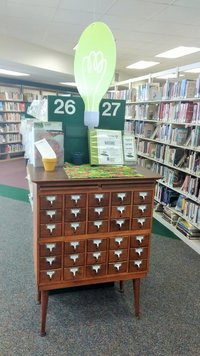 The library has seeds that you can check out! Here's how to get started:
1. Select seeds and check them out from the library.
2. Grow your plants and enjoy the harvest.
3. Collect and return some seeds if you are able. There is no penalty for not returning seeds.
By participating in the seed library you are helping to create a culture of sharing and community. Saving seeds leads to a sustainable future for your community and your garden.
For more information on the seeds we have available, go to our Seed Library page.