Image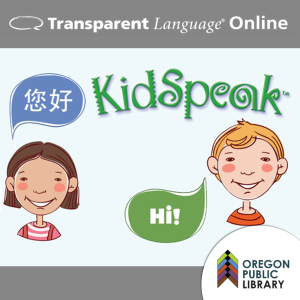 Transparent Language Online is for kids too! Use KidSpeak!
With sound effects, animation, and fun activities, kids can learn Chinese, English, French, German, Italian, or Spanish. When you select a language, pick one that says KidSpeak is available.
Paid for by Oregon Public Library
Start learning another language!
Watch the recent Tech Class available below or on YouTubeto learn how to get started. See all our online resources!