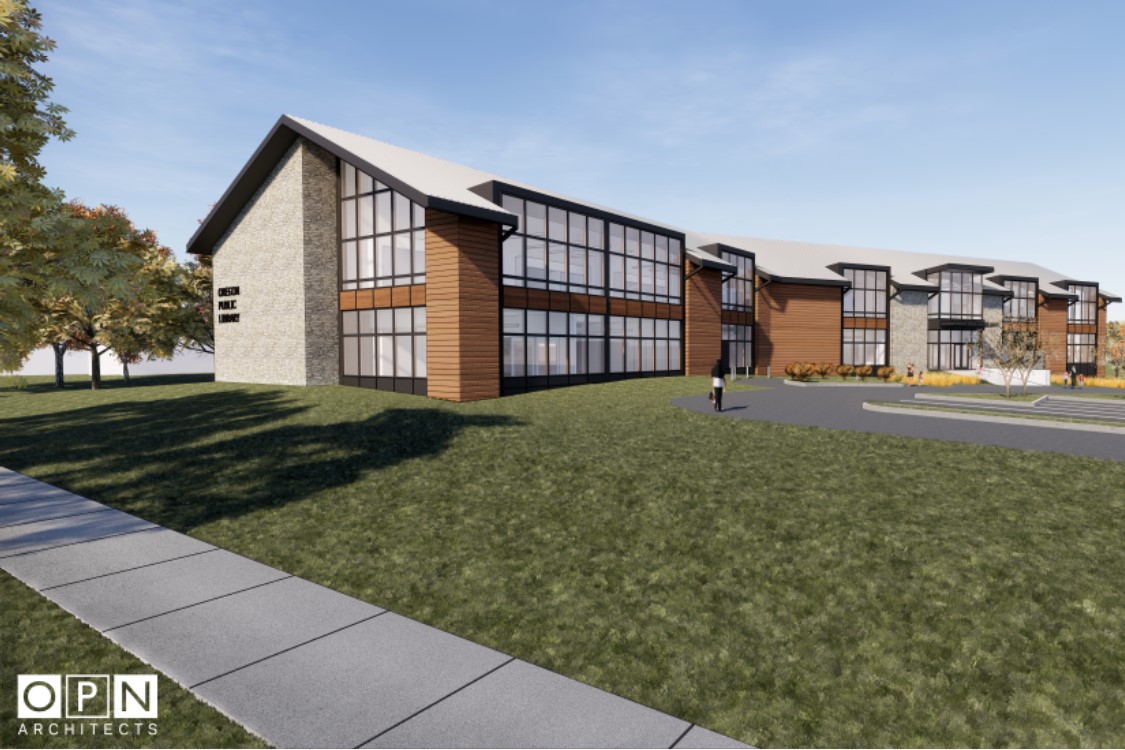 Preliminary plans for the new Oregon Public Library are now available! Features such as a community room, quiet reading room and study rooms have us very excited for the new library! This vision is intended to provide the broad concepts for the new library to show the overall direction. The new library design will continue to evolve as our team explores how to make it the best library for our community; there will most definitely be changes as we move forward.
For more information go to the New Library Plans page.
The Oregon Public Library is accepting applications for Library Page. This position averages 10 hours per week, which includes 2 weekday evenings 4:00-8:00 and weekend hours. The anticipated starting date is September 3rd, 2019. Salary is $10.46 per hour. Job description and application are available at the Oregon Public Library, 256 Brook St., Oregon, WI 53575 or the library website at oregonpubliclibrary.org. Applications will be accepted until 5:00 PM on August 26th, 2019.
Please allow approximately 15 minutes to complete a brief written assessment when submitting an application.
AN EQUAL OPPORTUNITY EMPLOYER
Library Page Position Description
Village of Oregon Employment Application