We have returned to our pre-pandemic hours. See FAQs for details.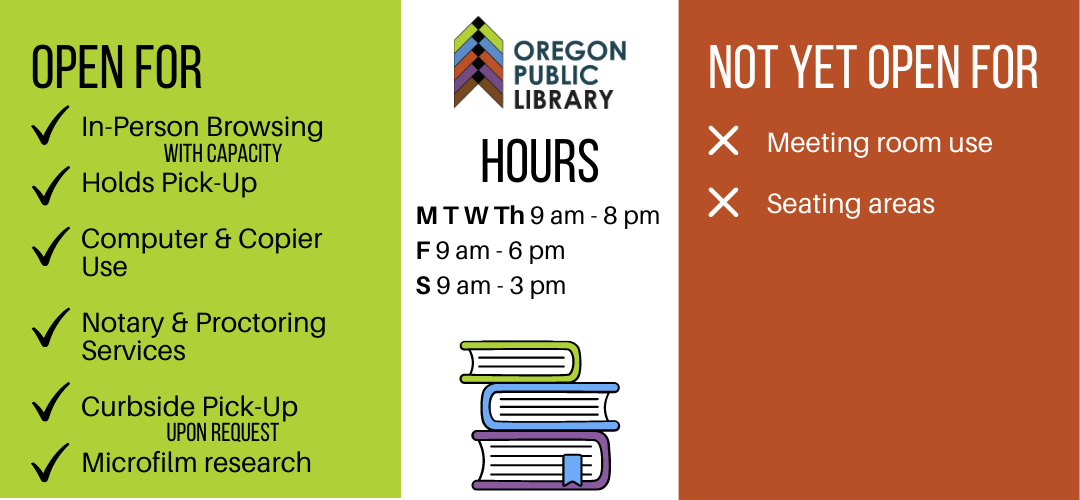 Curbside Pick-Up
No appointment needed! If you have items waiting for you on our holds shelf you may pick them up by giving us a call at (608) 835-3656 when you arrive. 
No Late Fees in 2021!
There will be no overdue fines for items checked out at Oregon Library and returned by December 31, 2021!  Charges for lost or damaged materials will still apply.  Lost charges will appear on your account if an item is more than 4 weeks overdue - that charge will be waived once the item is returned.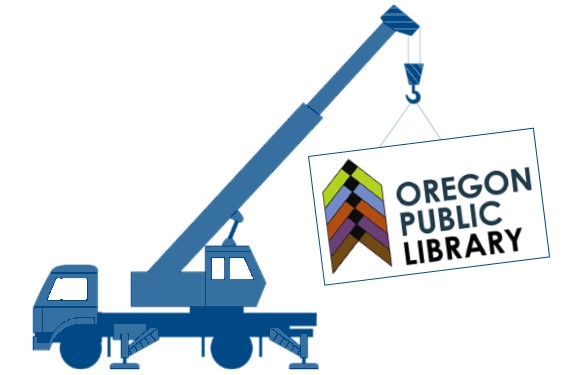 On Monday, September 20, 2021 the Library Board met with the Village Board to discuss significant site challenges at the N. Main St. site for the new library project. While some challenges were anticipated, it was only through the preliminary civil engineering work that sufficient information became available to fully understand the cumulative impacts on the new library project.These challenges would result in a library different than our community envisioned; one that may not accommodate future expansion, green space, or proper water maintenance.
Based on that conversation, the Library Board and Village Board will be working together to explore alternative locations for the new library to be built. This difficult decision was made to ensure the project results in a library that can serve our community into the future.
The order of the steps that were taken in the project was determined by an agreement with the Village which outlined a detailed process for the library project to follow.  
Your library card gives you access to our online resources in addition to allowing you to check out materials from the library.
To get a library card, please come to the library with a photo ID and proof of address and complete a Library Card Application form (PDF).  If you are unable to come to the library while we are open, you may submit the Online Library Card Application.
If you have any questions about getting a library card, please contact our circulation department at orecirc@oregonlibrary.org.
Explore our online resources!
The library subscribes to online resources. There is no need to leave the house!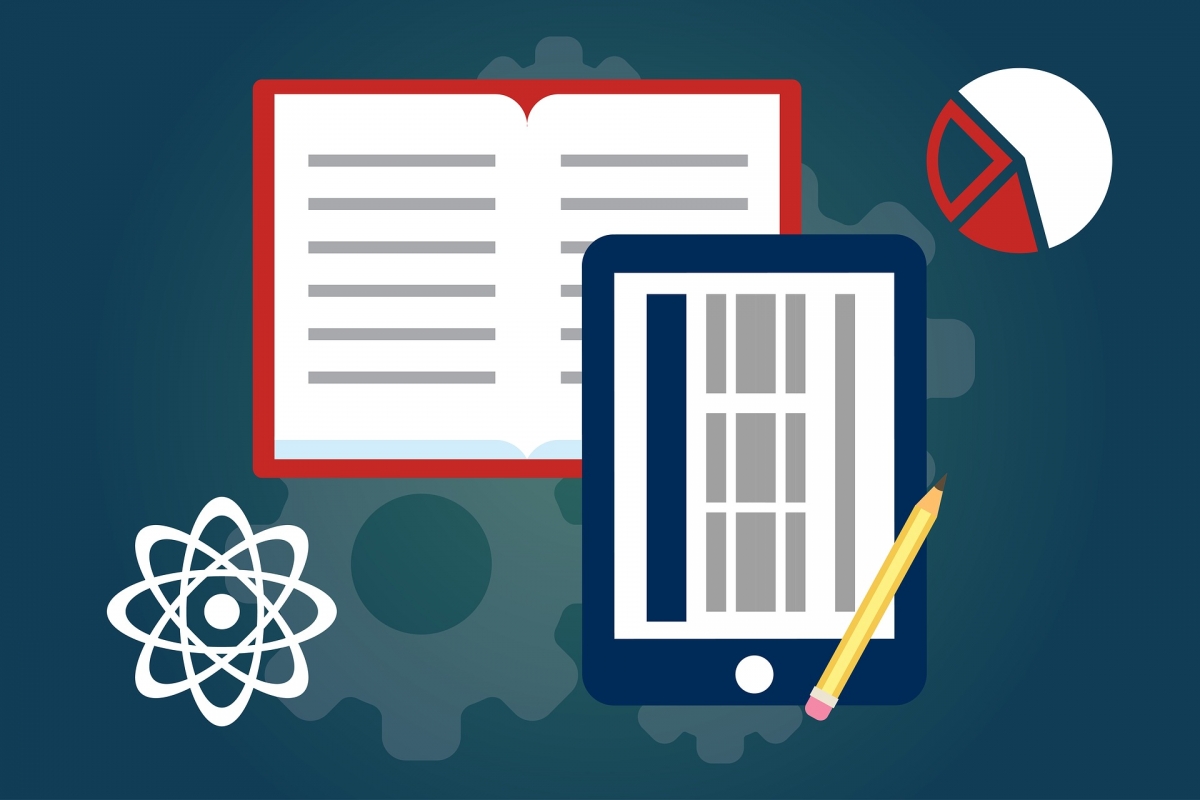 For Kids
There are so many online resources available for kids and not enough time to sort through them for quality options. The Library is here to help!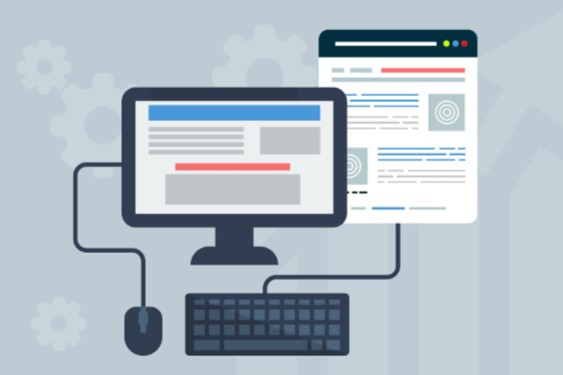 For Adults
Learn a language, read magazines online, get craft ideas, find your next great read, research your investments and more! Start your research! Start your research!
eBooks & Audiobooks For All
Check out ebooks and digital audiobooks that can be downloaded to your device free with OverDrive. Go to wplc.overdrive.com and get started!