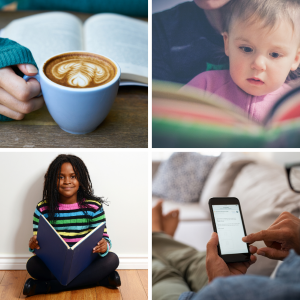 People of all ages are welcome to complete bingo cards for prizes during our Winter Reading Program.
How it Works
Program runs February 3 - 29.
No registration.
Pick up a bingo card for your age group at the library or print at the link below.
You can complete as many bingo cards as you like.
Turn in completed bingo cards at the Library by 3 pm on Saturday, February 29.
BINGO Cards & Grand Prizes by Age
Read to Me (ages 0-4)- Balance Stepping Stones Toy
Kids (ages 5-9)- Ride on an Oregon Fire Truck
Tweens & Teens (ages 9-18)  - $25 Gift Card of Your Choice
Adults - $25 Gift Card of Your Choice
Questions? Contact Info Desk at 608-835-3656, or orelib@oregonlibrary.org.
The program is made possible through funding from the Friends of the Oregon Library.