Image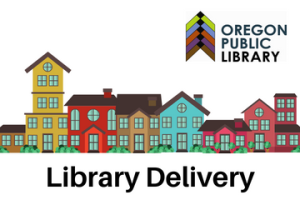 If you live in the library's service area and are confined to your residence due to age, illness, disability, or other mobility problems, we'll bring the library to you with monthly deliveries of materials.
Individuals who live outside Oregon Village boundaries can contact Dane County Library Service or the Wisconsin Talking Book and Braille Library for homebound services. Additionally, permission can be given to a friend or family member to pick up materials on the homebound patron's behalf. 
To participate in Oregon Public Library's Homebound Services, review our Outreach Policy and complete the Homebound Application or the Fillable Homebound Application.
Contact Kara Ripley at kripley [at] oregonlibrary.org (subject: Homebound%20Services) (kripley[at]oregonlibrary[dot]org) or (608) 835-6268 for more information.