Our library staff create lists of great books on a variety of topics and genres for different age groups. Click on the links below to review the lists for that age group.
Librarian's Choice
Image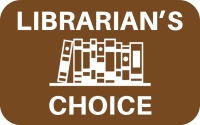 Want personalized book recommendations? We have librarians who can pull materials for you, your child, and your teen. Request books, movies, magazines and more!
To make a request, complete the Librarian's Choice form below and a librarian will get back to you with instructions for how to pick up the materials.  
Image