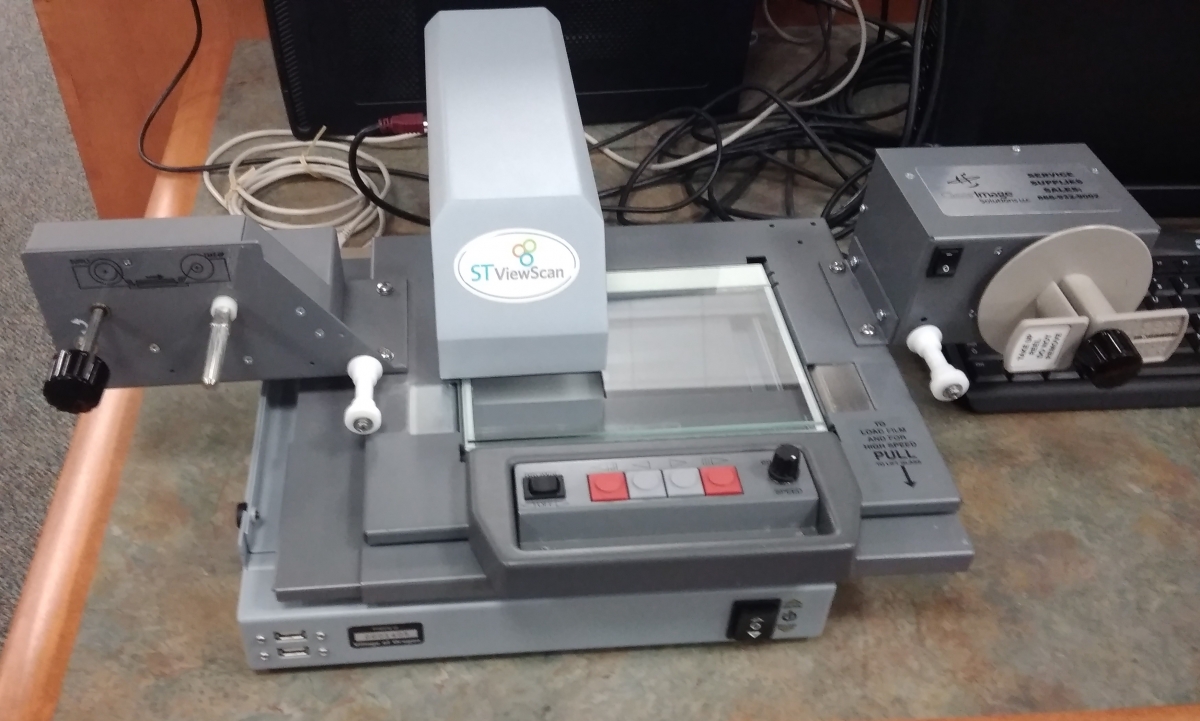 We have a microfilm reader that is available to the public on a first come first serve basis.
We have the microfilm for:
Oregon Observer, from 1881- 2011
US Census for Dane County from 1850-1870
US Census for Dodge County for 1850
Can't make it into the library? No problem. Contact us with details and we'll see what we can do.
Oregon Observer
We have a subscription to our local newspaper, the Oregon Observer. We keep the last 2 years of the newspaper in print and have the newspaper on microfilm going back to 1881.
Obituary and Marriage Index
We maintain a physical index to obituaries published in the Oregon Observer from 1881 to 2017 and marriage announcements published from 1881-1945.
Obituaries from 2018 to present are indexed online in the LinkCat Newspapers Index.
Full Text
There are several ways you can access the full text the Oregon Observer.
Microfilm, we have the newspaper on micofilm from 1881 to 2011
In print, we keep copies of the newspaper from the last 2 years
Online, access Archive of Wisconsin Newspapers (Provided by BadgerLink) which has the Oregon Observer from 2005 to 90 days ago
Additional Resources
Additional census records and historical information is avilable through our online subscriptions to Ancestry (available in library only) as well as HeritageQuest Online (Provided by BadgerLink).
Please contact us if you have any questions!