Image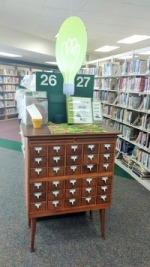 Borrowing seeds from Oregon Public Library is free and easy!
Check out seeds.
Grow your plants and enjoy the harvest.
Collect and return some seeds if you are able. There is no penalty for not returning seeds.
By participating in the seed library you are helping to create a culture of sharing and community. Saving seeds leads to a sustainable future for your community and your garden.
Seeds for Fall & Winter Sowing
Some seeds benefit from cold stratification which helps to increase germination. The easiest way to do this is to plant the seeds in the fall and let the process happen naturally. You can plant the seeds in the ground until it is frozen solid.
Image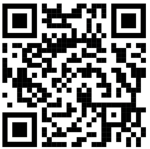 Another option for starting seeds that need cold stratification is to use the winter sowing method. For instructions scan QR code or go to https://www.ripple-effects.com/grow. 
To plant in spring, place the seeds in a wet paper towel then in plastic bag and put in the refrigerator. After about a month, you can start the seeds indoors. Use a pot that is at least 3 inches deep to prevent damaging the precious roots when you transplant the seedling outdoors.
2022-2023 Fall & Winter Sowing
 
Hollyhock
Common Milkweed
Cinderella Swamp Milkweed
Red Poppy
Butterfly Weed*
Pale Purple Coneflower*
Hoary Vervain*
Nodding Onion*
Prairie Dropseed*
Rattlesnake Master*
*A Wisconsin native plant. Seeds collected locally with permission by the Oregon Nature Alliance.
Planting Instructions
Image
We have information and planting instructions on all of our seeds. When you pick up seeds, we will include the instructions for growing. 
For an online copy of growing instructions, you can download our Fall & Winter Sowing Binder (PDF).
Return Seeds
Save the envelope that your seeds came in. When you have collected seeds, put the seeds in the envelope and return them to the library.
If you lost the envelope, please return the seeds as if they are a donation.
Donate Seeds
We will gladly accept seed donations! If seeds are donated that do not fit our requirements, they will be given away for free. 
Use the Seed Donation Form (PDF) and return the seeds to the library.
Seeds must be:
open pollinated variety
for a non-invasive plant
More Information
For even more information, contact Kara Ripley at kripley [at] oregonlibrary.org