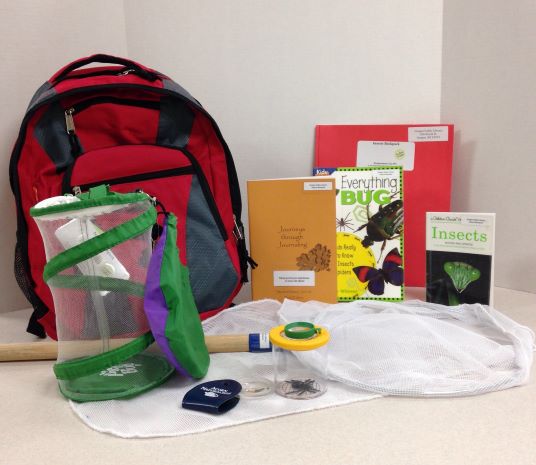 Explore the outdoors with backpack filled with educational and hands-on tools. The backpacks are located in the Eureka! Collection next to the Adult Non-fiction.
Backpacks can be checked out for 14 days.
Available Backpacks
Birding
Insects
Nature Discovery
Pond & Stream
Young Explorers
Ice Age Trail Pack (Created by Girl Scout Troop 2030)
The kits were made possible through a memorial fund of Willie Erway, University of Wisconsin trained scientist and long-time Oregon resident. It continues to grow from donations.